MH&W carries thermal interface materials from several manufacturers around the globe. We strive to offer our customers the best and most economical solutions for their thermal requirements. Call us to find the best solution for your need.

Kerafol is a Germany based manufacturer that offers a wide range of thermal interface materials that include standard films, soft gap fillers, silicone free material, graphite, polyurethane films , gap filler liquids, thermal grease, phase change material, double sided thermal adhesive tapes, and thermal adhesive. They span a wide range of thermal, electrical and mechanical performance.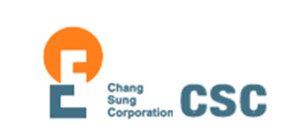 Chang Sung is a South Korean manufacturer that offers silicone based films, gap fillers, fill liquid, and EMI absorbers. They offer good performance with a good price performance ratio.

EAPUS Technologies is a China based company that offers, films, gap fillers and putty material at a great price performance ratio. The putty material reduces the stress put on components during installation.

GES is USA based company that produces natural graphite films. Graphite has long been a thermal interface material of choice for applications with very high temperature requirements. Graphite has excellent thermal conductivity and with the extreme high thermal conductivity in the xy-plane the material is often used as a heat spreader.